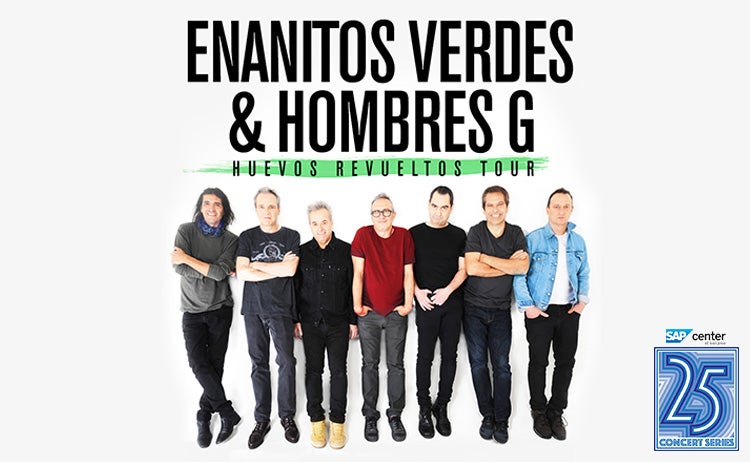 Doors Open

7:00PM

Parking

$25
Enanitos Verdes & Hombres G
Huevos Revueltos Tour 2019
Enanitos Verdes and Hombres G, two of the most well-known Latin bands from recent decades, will return to the road for a limited run of dates together this summer on their Huevos Revueltos Tour 2019.
Originally from Mendoza, Argentina, Enanitos Verdes is a legendary pop-rock group for generations of fans throughout Latin America, with a great musical history full of awards, nominations and prestigious recognitions in multiple countries throughout their career. The group's discography, currently formed by Marciano Cantero, Felipe Staiti and Jota Morelli, consists of 15 albums, an EP and countless compilations released by their previous record companies (CBS, BMG, EMI, Universal, Sony.)
Hombres G is a Spanish band formed in 1983 and is undoubtedly one of the most prominent groups of the 80's and 90's in Ibero-America. Influenced by the English new wave and the first albums of The Beatles, Hombres G, as well as Enanitos Verdes, experienced massive popularity in their era that led them to sell millions of records and perform for thousands of fans at their concerts, filling up stadiums and disrupting cities when making appearances.