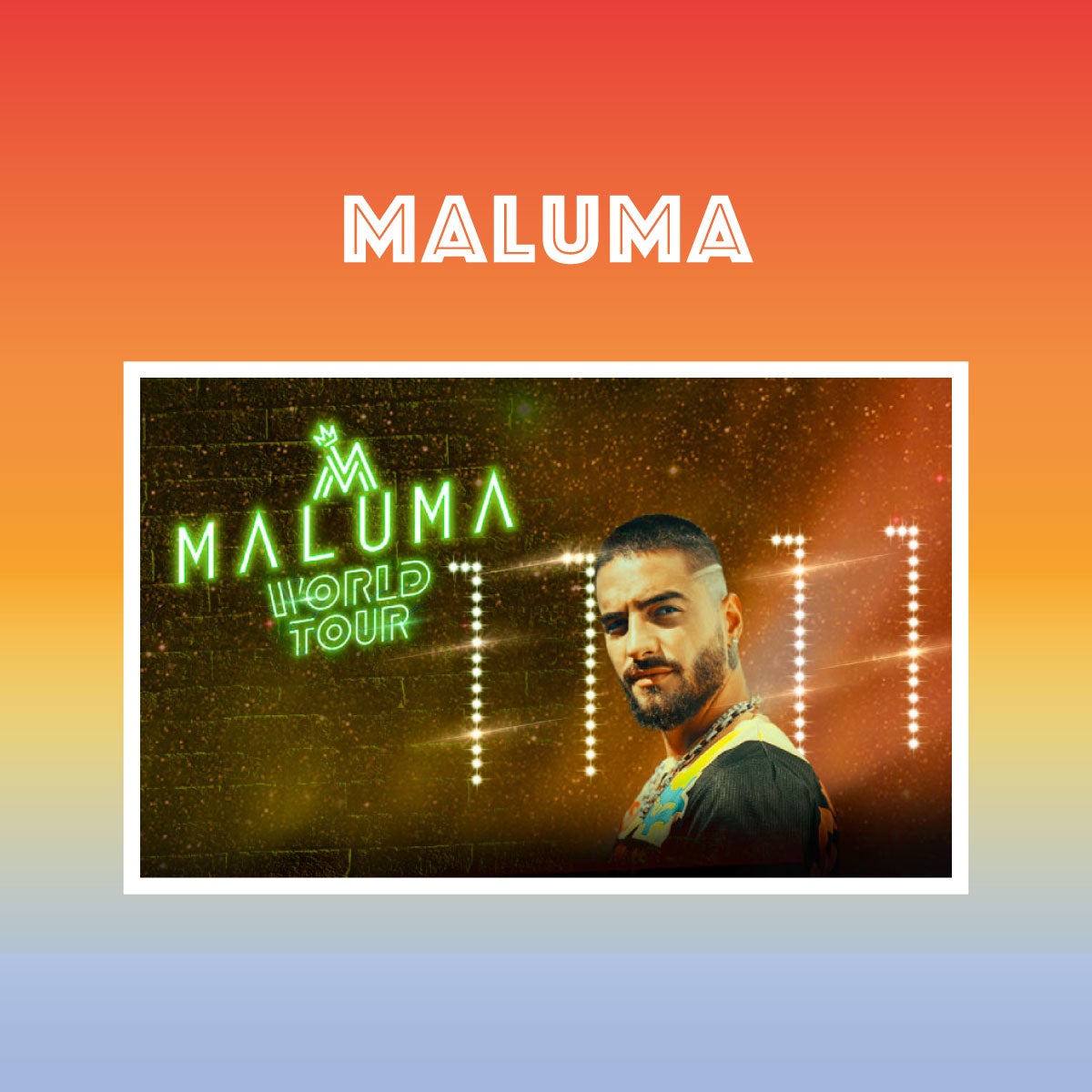 At only twenty-five years of age, Maluma is widely considered one of the leading voices in Latin music and a bona fide global youth idol. Born Juan Luis Londoño in Medellin, Colombia, he formulated his artistic moniker Maluma from the first two letters of the names of his mother, father and sister.

The 2018 Latin GRAMMY award winner for Best Contemporary Pop Vocal Album (for F.A.M.E.) is one of social media's most popular artists with over 23 million Facebook fans, 5.1 million Twitter followers, and a whopping 40 million Instagram followers (making him the leading Latin male artist on Instagram). His official YouTube/VEVO channel has garnered over 9 billion views and has more than 18 million subscribers, having earned him a YouTube Diamond Play Button Award.

With his Maluma World Tour he has achieved unparalleled success, having sold over one million tickets in 105 worldwide concerts in 2017 alone and becoming the top concert-selling Latin artist in the world. In 2018, he broke records achieving full houses in all of his shows throughout the United States and Europe with his F.A.M.E. World Tour selling out the Madison Square Garden arena (New York), the American Airlines Arena (Miami) and two The Forums (Los Angeles), among others.

In 2015 he released Pretty Boy Dirty Boy under the Sony Music US Latin label which debuted at #1. In his first year and a half in the U.S. market Maluma garnered five #1 songs on Billboard's Latin Airplay chart. His latest album F.A.M.E. also debuted at #1 reaching 6X Platinum in the United States and 2X Platinum in México in its very first week out. Maluma is the youngest artist to simultaneously hold both the #1 and #2 spots on Billboard's Latin Airplay chart (with "Sin Contrato" and "Chantaje") and only the sixth act to ever achieve the feat. To date Maluma has had twelve #1 songs according to Billboard's Latin Airplay chart.
More Info