Parking & Transportation
---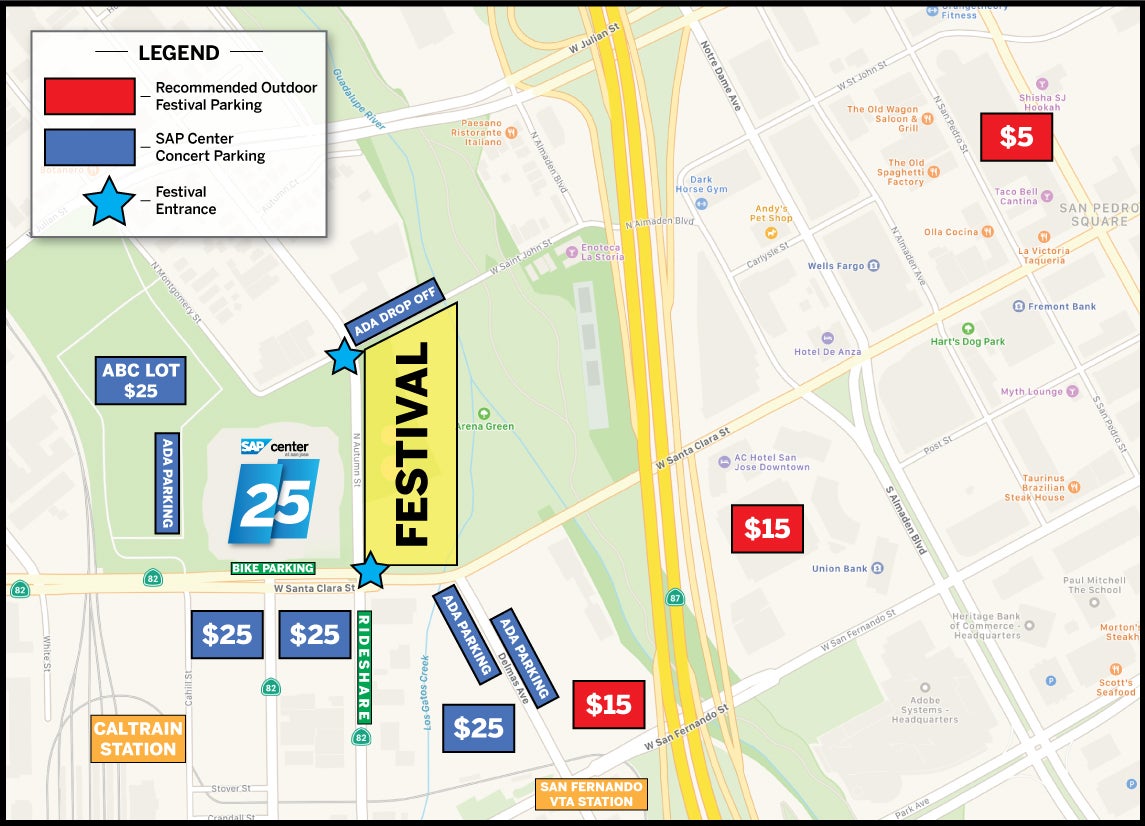 While we encourage you to walk, bike, or utilize public transportation, vehicle parking is available at various rates. Recommened parking lots are indicated on the map if you're ONLY attending the outdoor festival at Arena Green. If you're attending the concerts inside SAP Center, click here to purchase prepaid parking.
Bicycle Parking
We provide a secure location to park your bicycle which is located on Santa Clara street near the Alaska Airlines Club Entrance. Please provide your own locking mechanism.
Public Transportation
The VTA (Valley Transit Authority) buses services Diridon Station. The VTA Vasona Light Rail also serves SAP Center at San Jose area with a light rail station near Diridon Station and on San Fernando Street at Delmas Avenue. The Vasona Light Rail service connects Campbell to SAP Center at San Jose and beyond to downtown, north to Mountain View and south to Santa Teresa. Click here to plan your trip via Caltrain and VTA.
Festival Disabled Parking
There are designated accessible parking spaces for disabled guests in lots on Delmas street. Standard parking rates apply for parking in the disabled parking spaces. ADA drop off and pick up is accessible via Julian to North Autumn/ St. John.