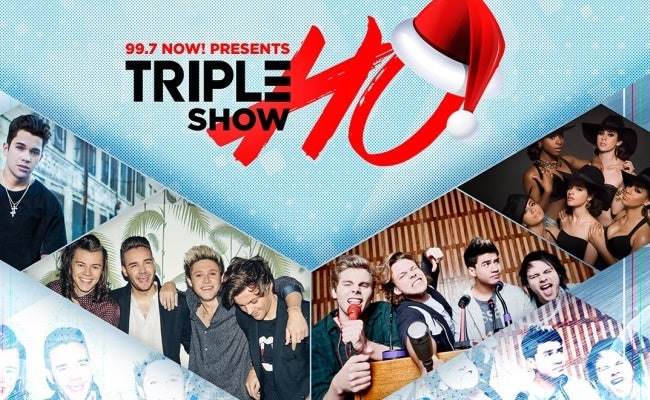 Doors Open

6:00PM

Parking

$25
99.7 NOW! Presents Triple Ho Show: 6.0
Parents' Room Info
If you'd like to take advantage of this great benefit, simply park in one of our lots and proceed to the South Entrance located at the corner of Santa Clara and Autumn Streets. Regular parking fees will apply; however, there is no entrance fee for those using the Parents' Room. Upon entry to SAP Center, we'll assist in getting your children headed off to their seats and escort you into our Parents' Room. Throughout the show, you will be able to enjoy comfortable seating, access to our concession stands and also some quiet areas. At the end of the show, your children should return to the South Entrance area to rejoin you for the trip home.
Guest Pick Up and Drop Off Info
With a high-volume of guests intending to drop off and pick up concert goers for this event, we have adjusted the vehicle drop-off and pick-up areas for the arena. For the "North Drop Off/Pick Up Zone" Guests are encouraged to utilize the Julian Exit off of Highway 87 and turn towards the arena. Guests must then turn Left onto Autumn Street. There will be a drop off zone at the corner of Autumn and St. John Street. Guests will then be directed to exit the zone Eastbound on St. Johns Street. Please note, due to large crowds, after show pickups at this zone will be limited.
For the "South Drop Off/Pick up Zone" Guests are encouraged to take the Santa Clara Street Exit off of Highway 87, they will turn Left towards the arena. Guests will then turn Left on Montgomery Street. The Pick Up/Drop Off Zone is located on the right side curb. Please note, at the end of the show, Santa Clara St. will be blocked off for approximately 25 minutes. After this time would be best to utilize this Pick Up Zone.