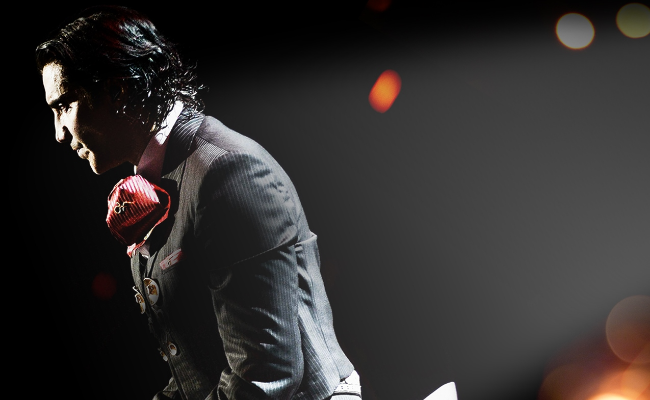 Doors Open

6:00PM

Parking

$25
Alejandro Fernández
ALEJANDRO FERNANDEZ BRINGS HIS "CONFIDENCIAS" TOUR TO STAGES ACROSS THE U.S.
After Various Successful Sold-Out Shows Throughout Latin America, "El Potrillo" Brings His Confidencias World Tour to SAP Center at San Jose on December 13, 2015
Following the success of his presentations in Latin America that consisted of various sold-out shows at the beginning of the year,"El Potrillo," Alejandro Fernandez, is pleased to announce that he will complete the second arm of his "Confidencias World Tour" across cities in the U.S. The tour produced by Cárdenas Marketing Network, Inc. (CMN), will kick-off on Friday, November 14, 2015 and visit the country's top-13 cities, including SAP Center at San Jose on Sunday, December 13, 2015.
"Confidencias World Tour" is a series of not-to-miss shows with a never before seen production featuring one of the most iconic voices in Mexican music. In this show,
"El Potrillo" honors Mexico by delighting the audience with his prestigious voice and converting it into a memorable experience for each and every spectator. The critics have praised his performance as well as the tour's production to be one of a kind. Along with his musicians and mariachi, Alejandro performs his biggest hits, including traditional rancheras, pop hits and songs from his latest production "Confidencias." This tour will delight spectators with his renowned musical arrangements and an extraordinary production that counts of more than 250 robotic light, hallucinatory and reflected images on a giant screen that has been recognized worldwide.
On December 27, 2014, Alejandro launched his new production titled,"Confidencias Reales." The production features a historic concert filmed along with his mariachi, a symbol that has characterized him, and Madrid's Orquestra Sinfonica, in the majestic Teatro Real in Madrid, Spain. "Confidencias Reales" became the leader in sales in 17 countries in just a week from its on-sale date.