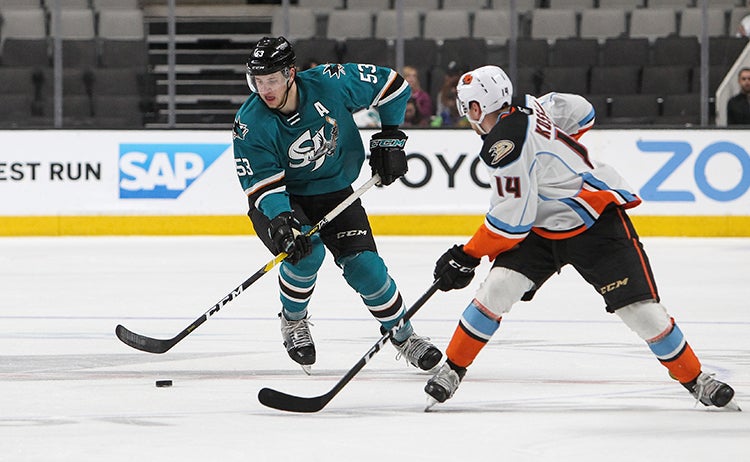 Doors Open

12:15 PM

Parking

$10
Barracuda vs. San Diego
If there is one thing everyone in San Jose can agree on, it's that the best churros can be found at Excite Ballpark - home of the San Jose Giants. This season, the Barracuda are teaming up with our baseball buddies down the street to bring the San Jose Churros to the ice for the first time ever. Bid on one of the specialty jerseys worn by the team, visit the SJ Giants table on the concourse to win some awesome items and help us welcome in the baseball season with several fun baseball themed activities including the 7th inning stretch.
---
IMPORTANT CALTRAIN INFO
Caltrain's San Francisco tunnel construction work, which is needed for the electrification of Caltrain, will require six weekend service closures. Crews will be installing an overhead contact system as part of the electrification project.
Trains will terminate at Bayshore station. Caltrain will NOT operate service to 22nd Street or San Francisco stations on the following 6 consecutive weekends:
Saturday, February 22 and Sunday, February 23
Saturday, February 29 and Sunday, March 1
Saturday, March 7 and Sunday, March 8
Saturday, March 14 and Sunday, March 15
Saturday, March 21 and Sunday, March 22
Saturday, March 28 and Sunday, March 29
On these weekends, free SamTrans bus service will replace train service between the Bayshore and San Francisco stations. Buses are ADA accessible and will have limited capacity for luggage and bikes onboard.
To learn more, visit www.caltrain.com/SFWeekendClosure.