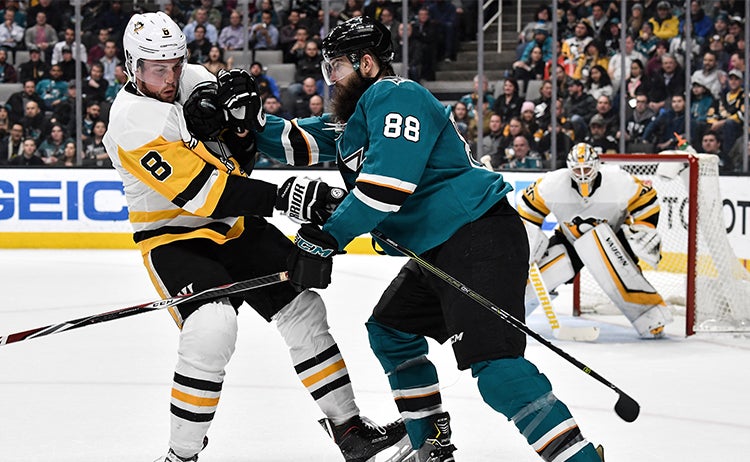 Doors Open

6:00 PM

Parking

$25
Sharks vs. Pittsburgh
Get to the Tank to collect your Evander Kane Bobblehead before watching the Sharks host the Pittsburgh Penguins. All fans in attendance will receive an Evander Kane Bobblehead presented by Solar4America.
---
IMPORTANT CALTRAIN INFO
Caltrain's San Francisco tunnel construction work, which is needed for the electrification of Caltrain, will require six weekend service closures. Crews will be installing an overhead contact system as part of the electrification project.
Trains will terminate at Bayshore station. Caltrain will NOT operate service to 22nd Street or San Francisco stations on the following 6 consecutive weekends:
Saturday, February 22 and Sunday, February 23
Saturday, February 29 and Sunday, March 1
Saturday, March 7 and Sunday, March 8
Saturday, March 14 and Sunday, March 15
Saturday, March 21 and Sunday, March 22
Saturday, March 28 and Sunday, March 29
On these weekends, free SamTrans bus service will replace train service between the Bayshore and San Francisco stations. Buses are ADA accessible and will have limited capacity for luggage and bikes onboard.
To learn more, visit www.caltrain.com/SFWeekendClosure.