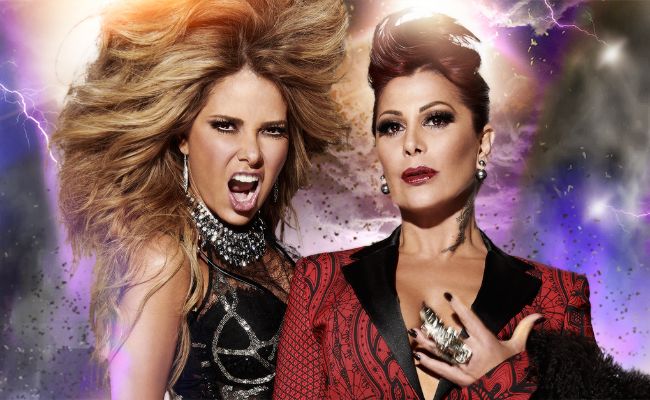 Doors Open

7:00PM

Parking

$20
Gloria Trevi vs Alejandra Guzmán
Alejandra Guzmán and Gloria Trevi, are undoubtedly two of the most legendary artists in the history of Latin music. Throughout the years, entire generations have been influenced by the music, styles, ideals, and performances of the two icons. The rivalry between them, attributed largely to the media, gave birth to countless stories and controversies.
The pair have managed to establish themselves as the most ground-breaking, successful musicians and ambassadors of Mexican pop and rock music of all time. With more than 60 million albums sold, 100 international hits, 5000 concerts, and 600 accolades, as well as appearing in films, and being the centre of media scandals without precedent, they have certainly accomplished a lot.
This tour will make music history and be forever remembered by the fans of these two Latin music stars.