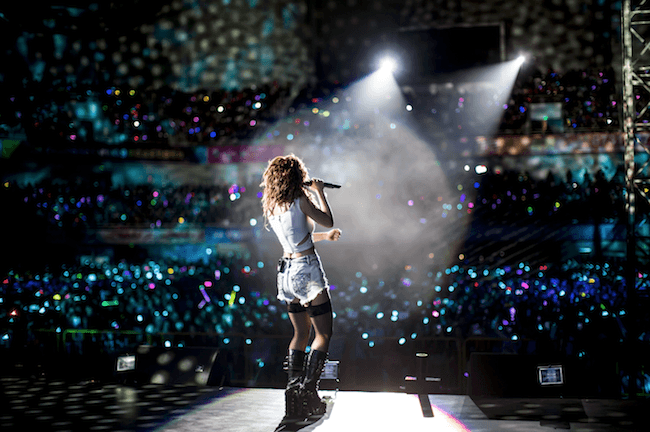 Doors Open

7:00 PM

Parking

$25
X.X.X. Live
GEM
China's biggest female pop music superstar and one of the country's most exciting entertainers, G.E.M., announced last night on Live Nation's Yahoo! channel details surrounding her first-ever North American & European tour. Promoted exclusively by Live Nation, the highly-anticipated tour will kick off on Nov. 3, 2015, visiting several cities throughout the United States, Canada & Europe including Vancouver, Los Angeles, Newark and London. Tickets go on sale on Saturday, May 2 at 10:00 a.m. local time for North American dates on www.LiveNation.com, www.Ticketmaster.com and through the Live Nation mobile app.
G.E.M. shot to super stardom in 2014 when the electrifying performer represented Hong Kong in one of the most popular shows in China, I AM A SINGER, a weekly music show watched by over 200 million people per episode. G.E.M.'s weekly performance on the show was a widely anticipated act not only for those in China but across the world. Her social media stats have skyrocketed to over 17 million Sina Weibo followers, 137 million YouTube views, 2.5 million Facebook followers and 2 million Instagram followers.
Since then, G.E.M. has become one of the most in-demand artists in China, selling out venues in all major cities. Her current tour, G.E.M. X.X.X. LIVE has already captivated over half a million fans and taken in 55 arena and stadium dates in the past 10 months. As a Pop artist, G.E.M.'s music has a wide spectrum of influences from Soul, R&B, Classical to Rock. The multi-talented singer-songwriter can play not only piano but also drums and guitar and speaks English, Cantonese and Mandarin fluently.