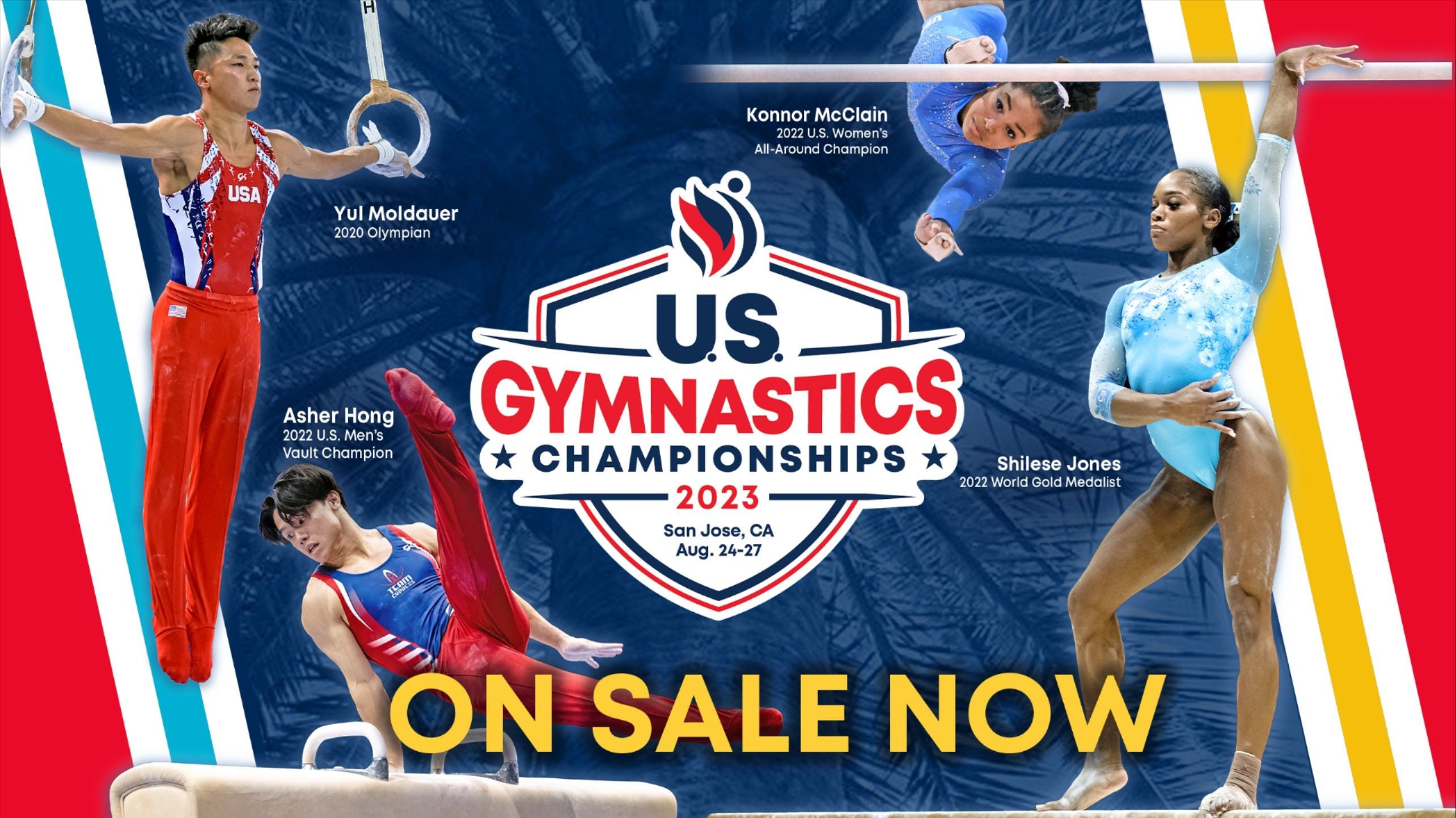 U.S. Gymnastics Championships 2023
Thursday, August 24, 2023 TBA

Friday, August 25, 2023 TBA

Saturday, August 26, 2023 TBA

Sunday, August 27, 2023 TBA
The annual national championship event for artistic gymnastics in the U.S. will take place at SAP Center at San Jose and will determine the men's and women's junior and senior all-around and individual apparatus national champions. The National Congress and Trade Show will run concurrently at the San Jose McEnery Convention Center.
If you are a part of a Gym Club, take advantage of Early Bird Gym Club pricing now!
• Savings up to 38% with Early Bird Gym Club pricing
• Save on ticketing and service fees
• Exclusive opportunities for Gym Club Incentives (Link to:
https://usgymchampionships.com/wp-content/uploads/23gymclub.pdf)
Buy Your Early Bird Tickets by contacting:
408-999-5757
*Early Bird discount ends June 1st!