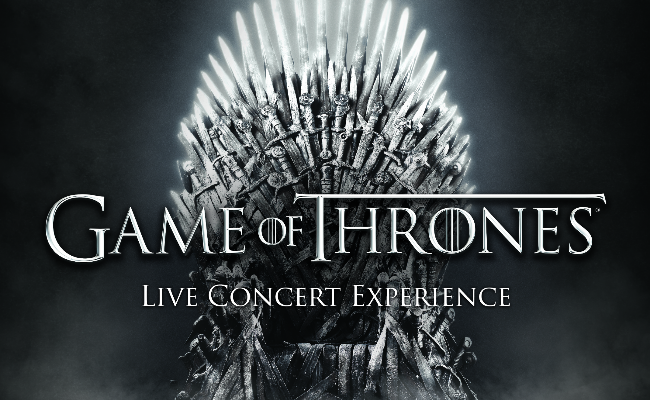 Doors Open

7:00PM

Parking

$25
Game of Thrones
Live Concert Experience
Game of Thrones® Live Concert Experience - An Immersive Music and Visual Experience Featuring Ramin Djawadi
An immersive music and visual experience that will bring the Seven Kingdoms to life on a scale never seen before. Using state-of-the-art technology, Game of Thrones® composer Ramin Djawadi, along with a full orchestra and choir, will take fans on a musical journey through the realm - from King's Landing to Winterfell, along the northern stretches of the Kingsroad to The Wall and across the Narrow Sea to Braavos, Meereen and beyond. Fans will finally have an opportunity to immerse themselves in the Game of Thrones® universe through the breathtaking score created by Ramin Djawadi. The tour will use innovative music tour production and video technology that will recreate the various realms found throughout Westeros and Essos as well as showcase footage from the show in addition to all new imagery created exclusively for the tour.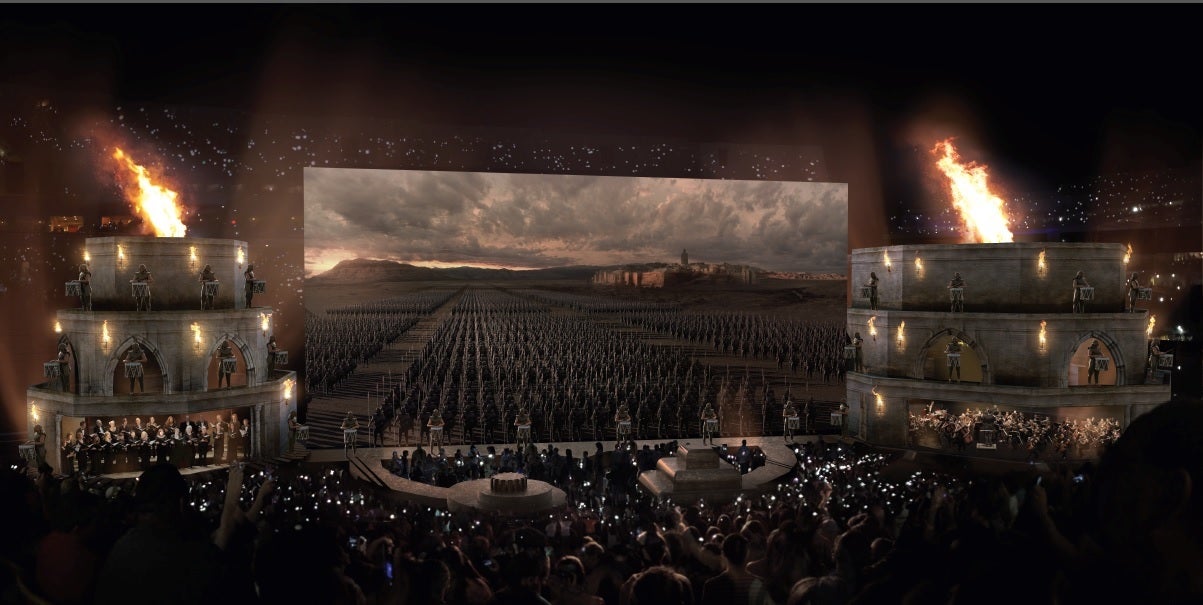 ---
Outlined below are a few "Key Things to Know" about the event as well as SAP Center at San Jose. If you have any further questions, please don't hesitate to call us at 408-287-7070.
---
EVENT TIMELINE
Please keep the following times in mind as you plan your arrival at SAP Center*:
Will Call opens at 6PM
Doors open at 7PM
The event is scheduled to be underway at 8PM
*All times are subject to change
---
SAP CENTER FAQs
Have questions about our venue?

Our entire SAP Center Guest Services team is here to make sure your visit to our venue is an exceptional one!

To help us do so, prior to your arrival to SAP Center, we encourage you to review all of our Frequently Asked Questions.
---
DIRECTIONS & PARKING
Driving to SAP Center?
Get turn by turn directions here.

Parking Options
Upon arrival at SAP Center at San Jose, you will have a number of easily accessible on-site parking options for only $25 per car.

Additional parking options are available at varied prices and distances from the arena. You can view the full parking map here.
---
PUBLIC TRANSPORTATION
Taking public transportation?
With a heavy volume of traffic expected tomorrow, we encourage all fans to take advantage of the San Jose Diridon station located immediately across the street from SAP Center.

This station location allows you to easily travel to and from the event via several public transportation options including VTA Light Rail.
---
SPECIAL ASSISTANCE
Need assistance with entry?

Guests requiring accessible parking and a convenient passenger drop-off area may park in SAP Center's ABC Parking Lot and enter through the North Entrance. The North Entrance is adjacent to the parking lot.
A complete list of accessibility services can be found here.
---
USING THE UBER ZONE AT SAP CENTER
Using Uber to get to the show? All you need to do is:
Download the Uber app and enter promo code SAPCENTER2017 or click here to sign up at and get your first Uber ride free, up to $20.
Request a ride through the Uber app and set your destination as SAP Center.
Ask your driver to drop you off in our designated drop off locations on Autumn and Montgomery Streets.
After the show, walk west of the arena and request your ride from the Uber Zone on Stockton Avenue for the smoothest pick-up experience.