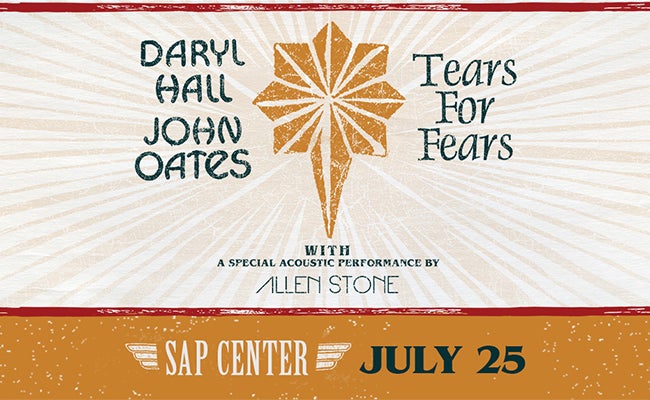 Doors Open

5:45PM

Parking

$25
Daryl Hall & John Oates and Tears For Fears
Rock and Roll Hall of Famers, Daryl Hall & John Oates, are partnering with international multi-platinum selling band, Tears For Fears, for a 29-city North American tour.
Rock and Roll Hall of Fame inductees, Daryl Hall and John Oates, are the number-one selling duo in music history.
"I am very excited to be touring with Tears for Fears. Their music has a timeless quality that complements what we do. I think everyone is going to love this show!" said Daryl Hall.
"I can't wait to get back out on the road in 2017. Performing with Tears For Fears will be an exciting and musical experience for me and all the fans," added John Oates.
"We're thrilled to be going out on the road with Daryl Hall & John Oates this summer," said Tears For Fears. "We've been longtime fans of the band so it'll be fun to reconnect and also to see our fans throughout the US."
"We are excited for the partnership between Hall & Oates and Tears For Fears and look forward to a fun summer of music," added Jay Marciano, Chairman & CEO, AEG Live.